Bioheat® Fuel Benefits for Homeowners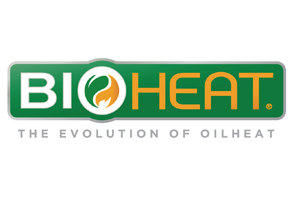 Bioheat® fuel - ultra-low sulfur heating oil blended with biodiesel made from low-carbon renewables such as soybean oil - is one of the "hottest" things happening in home comfort. Bioheat® fuel is not only kind to Mother Earth, it's kind to heating systems, too. Here's why:
You don't have to make any modifications to your burner or tank, or buy new equipment.
Bioheat® fuel produces the same satisfying heat as "regular oil."
According to studies, Bioheat&reg fuel performs just as well as, if not better than, conventional heating oil.
It lubricates your heating system.
You don't have to change your budget plan, payment plan, service contract or warranties.
Performance standards for Bioheat® fuel blends to B20 have been approved
by ASTM International, an organization which sets industry standards for fuels and lubricants.
As of July 1, 2022 all heating oil sold in New York State contains a minimum of 5% biodiesel (B5), a lower-carbon alternative fuel made from renewable resources like soybeans and used cooking oil. The minimum biodiesel blend phases up to B10 in 2025 and B20 in 2030. About 1.4 million New York homes depend on Bioheat® fuel for reliable heating each winter.
What makes up Bioheat® fuel?
These everyday products of nature can be blended with ultra-low sulfur heating oil to produce the alternative environment-friendly fuel:
Avocado
Brazil Nut
Calendula
Cashew
Castor Bean
Coconut
Coffee
Corn
Cotton
Euphorbia
Hazelnut
Hemp
Jojoba
Linseed
Lupine
Macadamia Nut
Oat
Oil Palm
Olive Tree
Palm
Peanut
Pecan
Pumpkin Seed
Rapeseed
Rice
Rubber Seed
Safflower
Sesame
Soybean
Sunflower
Tung Oil Tree
Environmental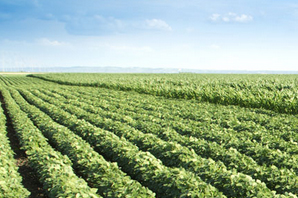 Bioheat® fuel is ultra-clean, ultra-efficient, and ultra-environmentally friendly. With Bioheat® fuel, your heating oil is better than ever! It's extremely clean burning and has the highest Btu content of any alternative fuel.
Testing conducted by the National Oilheat Research Alliance (NORA) found that a Bioheat® fuel blend of 80 percent low-sulfur heating oil and 20 percent biodiesel (B20) reduced sulfur oxide emissions by as much as 80 percent or more. Nitrogen oxide emissions were lowered by about 20 percent. In addition, carbon dioxide emissions can be lowered by 15 percent.
New York State's transition to B20 Bioheat® fuel (20 percent biodiesel/80 percent heating oil) will reduce our state's petroleum consumption by approximately 200 million gallons. This would be a major step toward transitioning away from fossil fuels and reducing greenhouse gas emissions.
Agricultural
Bioheat® fuel is produced from domestically grown renewable resources and refined in the United States. Soy-based Bioheat® fuel helps to support New York farmers and reduce our dependence on fossil fuels. In fact, biodiesel production supports $16.8 billion in total economic impact, more than 62,000 jobs and $2.6 billion in wages paid.
Biodiesel production can also have positive effects on the global food supply. According to the National Biodiesel Board, biodiesel decreases the price of soy protein meal $20-40 per ton by creating a market and value for unwanted soybean oil. This helps decrease feed prices for livestock producers and ultimately helps consumers in the price they pay for meat.
New York State Clean Heating Fuel Tax Credit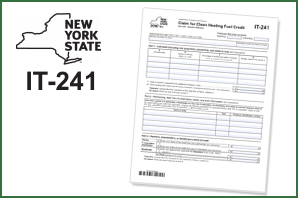 Perhaps best of all, New York State will pay you to use Bioheat® fuel. Bioheat® fuel consumers who live in residential buildings, including single- and multi-family homes, apartment buildings, co-ops and condos are eligible to receive a New York State tax credit of up to 20 cents per gallon of Bioheat® fuel used, calculated at one cent per percentage of biodiesel in the blend, between B6 (6 percent biodiesel, or 6 cents per gallon) and B20 (20 percent biodiesel, or 20 cents per gallon). This means for every 1,000 gallons of B20 blend you use, you'll save $200. This tax credit has been in effect since 2012, and remains in effect through 2022. It may even be credited retroactively. To receive your tax credits, you must file NY State Form IT-241 along with your income tax return. Please consult with your accountant or tax professional.
Freedom of Choice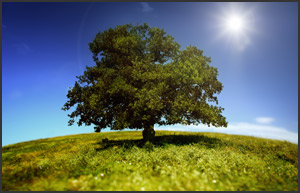 Heating fuel is delivered by independent companies that compete aggressively with one another. Every heating fuel customer is free to switch to another provider, and every heating fuel dealer knows they must satisfy their customers in order to succeed. Freedom of choice is an important benefit that heating fuel customers enjoy. It helps drive down prices and improve the quality of customer service.
Customer Service
Heating fuel customers generally can choose from several local providers who offer a full range of customer services, including fuel delivery, conservation advice, payment plans, routine maintenance, 24-hour emergency service and equipment installation. Given the strong competition between companies, the quality of customer service is often exceptional.
There is more to heating your home or business than simply ordering fuel. Full-service heating fuel comes with exactly the services that homeowners need to stay safe and warm and protect their family and home during a no-heat emergency.
Supply
There is a plentiful supply of heating fuel and biodiesel in New York State, and American-grown feedstocks are becoming more abundant as farmers and refiners employ advanced techniques to improve production.
Bioheat® fuel customers store a supply on their property that gives them a kind of "personal energy independence." No matter what calamities occur in their neighborhood, they have supply on hand that they can count on.
Safety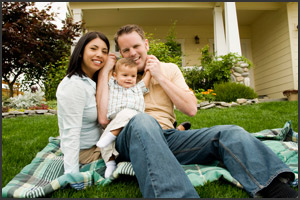 Bioheat® fuel offers exceptional peace of mind and safety, because the fuel is very safe to use. It poses no risk of explosion, because Bioheat® fuel is a stable fuel that does not ignite at the touch of a lit match (Bioheat® fuel must be preheated to 140° in order to burn). Bioheat® fuel is stored safely in a tank on the owner's property. Modern tanks are exceptionally sound and are designed to minimize the risk of a fuel release. Furthermore, Bioheat® fuel systems will emit smoke if there is ever a carbon monoxide problem, which will serve as an early warning sign.